Barossa Valley:
The Barossa Valley is the most famous wine growing district in the whole of Australia. It is renowned for its bold red varieties and is the home to the worlds oldest Shiraz vineyards. There are more than 60 cellar doors open every day. Gawler is the gateway to the Barossa Valley and is South Australia's first country town in the area.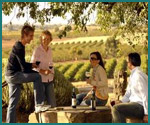 Parks and Gardens:
Gawler has stunning parks and gardens that are well equipped for all family gatherings. Have a BBQ under the shady Moreton Bay fig trees at Apex Park or play tennis with family and friends at the Clonlea Recreation Park. Stroll through the gorge of Dead Mans Pass Reserve and experience the wide variety of birdlife along the South Para river. Take the children to the Julian Terrace playground while you relax on the manicured gardens along Gawler's river systems.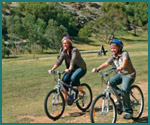 Markets and Auctions:
Sunday mornings at the historic Gawler Railway station are where the Lions markets are held each week. Sale items range from local produce, crafts and bric-a-brac. Every Wednesday the Gawler Markets are open from 6am at Tiver Road Evanston South. Poultry, vegetables, plants, grain, hay and other sundries are sold.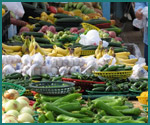 Walking Tours:
If you are interested in Heritage buildings and local history then take one of Gawler's historic walking tours. These walking tours can be completed at your own pace, either alone, with a group, or with a local tour guide. Tours showcase Gawler's main street and the Church Hill Heritage areas. Buildings date back to 1839 and other items of significance are also featured. Walking tour guide brochures are available from Gawler's Tourist Information Centre.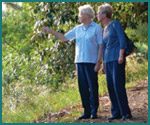 Sports and Recreation:
You name it and Gawler has it. From horse racing, golf, swimming, gliding, trotting tracks, lawn bowls and a world class facility at our Starplex centre, we can cater for your every sport and recreation. Gawler has multiple cinema complex's and is the best equipped town to cater for you when travelling to the various motor sports at the Mallala racetrack.